---
Welcome to the website
Felinoterapie - Independent Breeders Club
Czech Republic
The NCHK is a club of cat breeders, owners, and cat guardians who are involved in or support AAI - Animal Assisted Interventions (zoo rehabilitation).
Founded 1995, registered since 1998
Founding member of the International Felinotherapy Association
Member of the International Association of Animal Behavior Consultants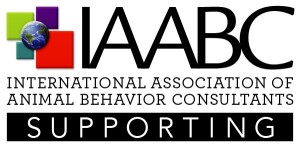 NCHK follows and promotes LIMA - Least Intrusive, Minimally Aversive
approach to training, behavior and treatment of animals
NCHK - a club for all cat lovers and owners
"There are only two days in the year when we can do nothing at all. One is yesterday and the other is tomorrow. That's why today is the day to love, act and live."
Dalai Lama

Contact :
NCHK
Havlíčkova 590/5
293 01 Mladá Boleslav
E-mail: nchk@centrum.cz
tel: 722 724 797
Bank account : Fio Banka 250 164 7928 / 2010


Tips for beautiful autumn days
New article : Self-soothing techniques in cats in English and Czech version. Based on the book by T. Grandin and C. Johnson Animals in Translation
Self-soothing techniques in cats.pdf
Cats are playful animals, that's a well-known fact. We should not forget to bring our indoor tigers chestnuts, small pine cones, medium-sized branches or a larger piece of bark to sharpen their claws, as well as weak twigs to use as a playpen. Thanks to their innate curiosity, cats are sure to appreciate new objects with unusual scents they are not yet familiar with. By exposing the cat to new stimuli, we strengthen the resistance to the unknown and help reduce stress, especially in domestic tigers.
On beautiful autumn days, we can also take the cat on a trip, for example in a carrier bag or stroller, and we can allow it to walk on a leash in the woods or in the park. Of course, we must not forget to pre-treat our feline partner against external parasites, for example with a spot-on or anti-parasitic collar. Nothing tastes better to a cat than a favourite meat treat after an interesting day.
What about rainy days? As well as sleeping and playing with you, cats can watch cat TV - if they have a scratching post attached to a secure window, they will enjoy lurking for prey outside the window - birds flying in or other animals coming to eat at the feeder outside the window.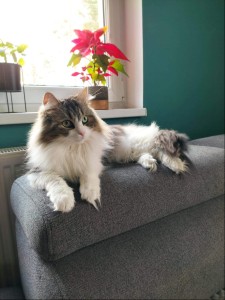 Thanks to Hettich for the sponsorship donation of 13 500 CZK for felinotherapy.
We are very proud to announce that on 4.5.2023 the Independent Breeders Club became a member of the International Association of Animal Behavior Consultants, IAABC.
IAABC is dedicated to the protection of animals, promoting their welfare, breeding, training using non-invasive methods, linking the science of animal behavior with all areas of animal involvement in human activities including Animal Assisted Interventions - Zootherapy. We have opened the door to education that is not yet available in the Czech Republic compared to Western countries. We have the opportunity to work with great scientists, veterinarians, animal behavior consultants and world renowned trainers.
NCHK is celebrating its 25th anniversary this year. Membership in IAABC is a great commitment and honor for us and a continuation of our journey.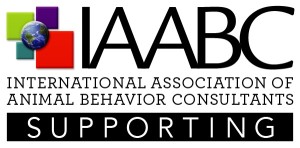 New : Animal Assisted Education - Project Yes in Czech for foreign members of NCHK
A project aimed at teaching the Czech language with the support and presence of animals
full-time and online form
teaching Czech language and especially remedial reading for children with Czech as their first language
teaching Czech language and especially remedial reading for children with Czech as a foreign language


Thank you for your cooperation and teaching www.lang-on-line.estranky.cz , Re's Cat School
Many thanks to the following sponsors for their financial and in-kind donations :
Sabina Sedláčková
Kateřina Grohmanová
Aneta Velgosová
Vlastimil Waic
Karolína Tumlířová
Martina Žiga Černá
Jitka Bartůňková
Barbora Malcová
Monika Rulíšková
Alena Procházková
Pavla Mikeskova
Zuzana Krutská - Hypšová
Pavel Krutský
and NCHK members
all published photographs and information are used with the consent

of service users of the facilities or NCHK members